Become a Successful Serial Spinner With the Best Slot Reel-Series on Online Casinos
A lot of slot titles attract players because of their captivating story based themes. Those stories can revolve around topics like thrilling crimes, intriguing relationships and bloody or scary horror encounters. In many occasions, those stories need to have multiple chapters in order to be told completely. During other occasions, they are just so good that you would love to see a second tale about, for example, the main hero or villain. This is why casino software developers often create follow-up slots that let you further enjoy the theme and/or storyline of the previous game in the series. Thus, they create a continuing slot game experience that keeps you even longer entertained than just a single slot machine title. Do you like to divide your attention over various slot machine games with the same compelling theme or story? Then have a peek at some of the best slot reel-series on online casino platforms.
As the Reels Turn 1 Slots Lets You Follow the Juicy Intrigues of Slot Reel Characters
Do you turn on the television every night to stay up to date with the developments around your favorite juicy soap opera? Are you always looking for melodramatic stories full of unexpected plot-twists, sleazy actors, impossible romances and corny love lines? With thanks to As the Reels Turn 1 Slots , you no longer have to turn on the television to find such forms of entertainment. You can now also follow all the juicy intrigues on the 5 reel and 15 pay line screen from this Rival Gaming slot title. And you can even win some money while you keep up with the lives of your favorite slot game soap opera characters. Entangle yourself in the compelling lives of all the As the Reels Turn Slots cast members, and brace yourself for a thrilling cliffhanger that makes you want to scream for more soap opera slot game entertainment.
More Intrigues and More Winnings in as the Reels Turn 2 Slots
Did you think that your favorite online casino soap opera could not become more dramatic, suspenseful, romantic and super epic? Then you better think again, because part two of the As the Reels Turn slots series is waiting for you on Rival powered casino websites. This second edition pulls even more moments of romance and intrigue out of its hat. It also introduces new features and characters that will enhance the slot game experience even more. Did you play the first part of the series and are you now super curious about what is going to happen next? Then quickly turn the 5 reels of As the Reels Turn 2 Slots in motion. Connect those 15 pay lines to receive winnings, and follow the plot lines that will hopefully lead you towards yet another jaw-dropping cliffhanger.
Become the Soap Opera and Slot Machine Don in as the Reels Turn 3
The great soap opera story continues once again, and it is bound to finish with a final chain of intriguing events that will certainly blow your socks off. Things are often better when they can be enjoyed three times, and that certainly accounts for this melodramatic slot game spectacle. Engulf yourself in yet another steaming and captivating story, and you might finish the final chapter with a satisfying feeling and a lot of extra coins in your pockets. Are you ready to become the ultimate soap opera and slot reel don? Then set the slot machine reels in motion and discover what kind of gambling plot-twists will become reality on the 5 reel and 15 pay line game screen. But whatever you do, always make sure that you not become blinded by love or greed like the characters in this Rival Gaming soap opera slot.
It Pays to Be a Criminal in Reel Crime 1: Bank Heist Slots
Don't believe the people who say that crimes don't pay, because they certainly do in this 5 reel and 15 pay line game from Rival Gaming. This lucrative slot title might spark your ambitions to become a criminal. If so, then it might be better to choose the safe way. Become a professional criminal in Reel Crime 1: Bank Heist Slots and reap the benefits from criminal endeavors, but never fear that you will actually have to go to jail, since it is a slot game after all. Do you have it in you to earn the respect of your crime boss? Then you better make sure that the game's bank Heist Slots becomes a criminally good success. Do it wrong, and you might be locked up in jail by the cops. Do it right and you will lock some extra coins into your own bank account instead.
Become a Master Thief and Collect Your Winnings in Reel Crime 2: Art Heist Slots
If you enjoyed being a criminal in Reel Crime 1: Bank Heist Slots, then you are probably ready to take on your second job in Reel Crime 2: Art Heist Slots from casino software producer Rival Gaming. This time, money is not the focus point. Instead, you will make an effort to complete the art crime of the century. And don't worry if you're not a big art fan, because there are plenty of money rewards available in this 5 reel and 15 pay line game as well. That is, if you manage to successfully show your talented thieving skills. Again, the stakes are high. Spend a considerable time in jail, or smoothly make your move and spend the rest of your life as a Rich Casino man in a sunny getaway country. It is all up to you. Are you up to the task or do you prefer to live an honest but less fortunate life?
Pile up Unholy Amounts of Money in Scary Rich Slots
Sometimes it is really scary how filthy rich you can become when you play online slot games. You can actually pile up an unholy amount of money. And unholy things sometimes attract evil things. That is exactly what will happen when you play Scary Rich Slots from software developer Rival Gaming. Ghouls, skeletons, Zombies Slots and vampires all love to take a bite out of the profits in this game, and they are deadly serious in their endeavors to become rich. Hopefully, that also accounts for you, because you have a juicy chance to put your fangs into some monstrously good profits. Don't be lazy and rise up from your grave to haunt the 5 slot reels for coins. Line up those monsters via 20 pay lines, and you might end up with horribly good winning combinations.
Scary Rich 2 Slots Freaks and Pays You Out
Was the first edition of Scary Rich Slots not creepy enough for you? Then you will most certainly freak out when you play the second Rival Gaming edition of this thrilling slot reel trilogy. Prepare to be chilled to the bone when you set its 5 reels in motion to form creepy winning symbol combinations with 20 pay lines. A whole bunch of monster galore, like evil clowns, zombies, vampires and witches, will haunt the reels for blood and profits. But don't worry too much about them while you are playing. The horrors in this game might be the stuff of your darkest nightmares, but the profits are the stuff of your most sunny and beautiful dreams. So find a way to control your fears and set out on yet another horrible quest for pleasant profits.
Face Your Darkest Fears and Fill Your Deepest Pockets in Scary Rich 3 Slots
Dark, darker, darkest. If you're still alive after having experienced the evil horrors in Scary Rich 2 Slots, and if you're actually crazy enough to crave for more bone chilling experiences, then you're warmly invited to come and roam around in a real haunted mansion. Are you prepared to launch Scary Rich 3 Slots and open the gates of hell? However, you probably know the saying that when you go through hell, you should just keep on going. Will you be able to take this advice to the heart and make your way out of the Haunted House Slots ? Only time will tell, but one thing is certain. You will not have to go through hell for nothing. There are shining coins at the end of this dark tunnel. And you will be forever known as the brave hero who survived not one but three roller-coaster rides of horror. Scary Rich 3 Slots is the last edition of this Rival Gaming series, and that is probably for the best if you've had enough of all the nightly terrors. However, you most likely will never have enough of those bloody good winnings that will come with this creepy, 5 reel and 50 pay line spinner.
Enjoy Exciting, Multi-Story Slot Reel Adventures
Do you love to undertake epic gambling sessions that last for many hours? With so many exciting, multi-story slot reel adventures that ask for your attention on online gambling websites, it becomes clear that you have to reserve some extra gambling time to try and enjoy them all. Make sure that you follow all their compelling stories to the very end, because not only will they entertain you for many hours, but they will also enrich you with a lot of valuable coins. Go ahead and play the best slot reel series on online casinos, because every one of their chapters have heaps of lucrative surprises waiting for you. And with beloved themes like horror, soap opera, parties and crime, you can be sure that there is always a slot machine reel story that will catch your interest. Make a choice and enjoy yourself via the fun mode or real play versions of these slot reel series. Best Rival Casinos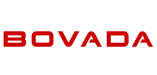 Play Now
Bonus
100% up to $1000 (code: NEWWELCOME), 125% Bitcoin Welcome Bonus (code: BTCCW1250)
Bonus
Up to $5000 (code: HELLOSLOTS200), Up to $7500 Bitcoin Welcome Bonus (code: SLBITCOIN300)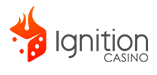 Play Now
Bonus
100% up to $1000, Bitcoin Welcome Bonus (code: IGBITCOIN200)