Everything You Need to Know About Specialty Games
There are tons of casino games you're probably already familiar with, like slots, blackjack, and craps. Did you know that the casino offers Bingo and online keno games? You can find them in our specialty games section, and they offer some huge advantages over the classic in-person version. The basic idea is pretty simple, and if you've ever played online Bingo before, you'll be right at home here. Select your bingo game type based on whichever theme appeals to you and launch it. Then, many games offer you a choice of how many cards you want to play at once and what you want to wager on each card. Once the game starts, online Bingo is way more convenient than in-person Bingo. Your matches automatically show up on your cards as numbers are selected randomly. As you complete lines (yelling "bingo!" is optional), you'll win real money. If you complete particular patterns defined in each game, you can win even more. Some games even feature bonus rounds or the ability to buy bonus balls for a shot at finishing off your lines, and Bingo is the easy way. There are multiple bingo games, and here's a preview of the favorites.
Amazonia Bingo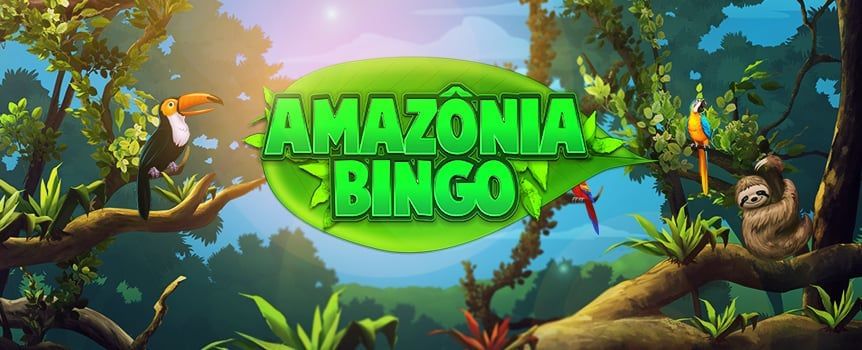 Deep in the Amazon rainforest lies the rarest bingo game globally, Amazonia Bingo. If you want to win exotic payouts, you'll have to trek to the Amazon and set up four bingo cards in the lush vegetation. The game has much to offer with a progressive jackpot, extra balls feature, and a wild bonus round. Select the cards you want to play and the coin value of every card. Thirty-three balls will release, and click Yes, to buy additional balls or No, to end the game round. Up to ten extra balls can be purchased when a winning combination is short one number. If you are lucky, you'll trigger the bonus, and you'll get to pick six Amazon animals to explore the rainforest with you. Choose well as the guys know where the riches are. Winning Bingo in the first thirty balls triggers the progressive jackpot. You must be playing via four cards and meeting a betting minimum to qualify for the bank.
Bingo Cataratas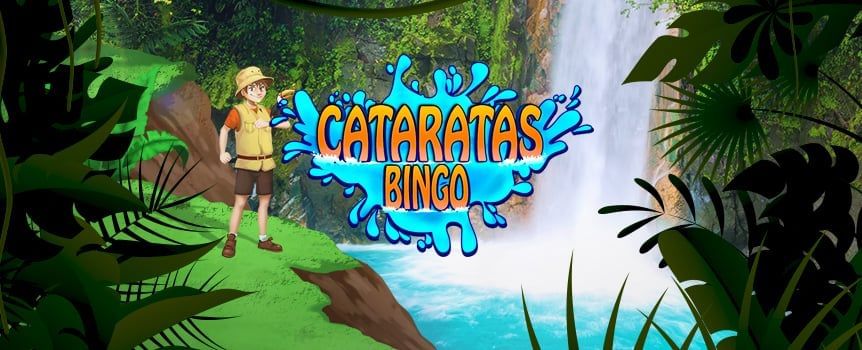 Bingo Cataratas isn't the average Bingo game, and it has two exceptional incentive characteristics that enhance your chances of success. First, adopt the added Ball alternative by asking an alternative ball whenever you miss one number by the conclusion of a spherical. Almost everyone wants to succeed at Bingo Cataratas. Therefore, you have the following changes whenever you want. The second characteristic of Bingo Cataratas can be an additional benefit that will have you ever turn a wheel of luck with a blessed Waterfall, and every slot over the wheel has a special significance that increases your bankroll, therefore twist attentively. You can wind up with a flood of coins. Online Bingo is just another narrative. It's quicker, less complicated, and certainly will be performed at any moment without needing to abandon the convenience of your house. But, it doesn't give players the identical societal expertise as Bingo halls as there isn't any human touch. That essentially really is the reason why lots of individuals, however, desire land-based Bingo halls.
The process of online Casino Bingo Cataratas is not easy. Players can select a Bingo area, so pick quite a few cards and combine different players while in the place. Players may talk with one another through the match play. A caller will probably telephone numbers much like land-based Bingo. After a variety is gamers can indicate the exact amounts. The moment they undergo a winning blueprint, they can automatically click the button to declare it. The guidelines and the routines are distinct from Bingo, and the cards come in another format. All these cards are generally abbreviated, plus also they got an A-55 grid packed up with 25 amounts. However, distinct Bingo places and hallways have various guidelines, identical general principles, and regulations. Bingo Cataratas gamers that reach a profitable blueprint to any one of the cards need to shout BINGO in sequence to catch their caller's most interest and one different gamer.
Anyone sitting at the Bingo corridor must participate in the match; some men that aren't engaging from the game won't be allowed within their hallway. The viewer cannot find the halls, so those who'd like to replicate the exact amounts which the caller requires could do it softly within their mind; however, they aren't allowed to copy them out loud. That may irritate different players also induce them to reduce their attention. The gamers aren't allowed to deal with the caller besides for request to telephone the exact amounts slower or louder. Many players that may be over the losing series tend to yell at the caller and request your caller to become shifted; however, this isn't acceptable in any way. You cannot depart the hallway unless, of course, the match is over. Should they quit while it continues to be at drama, they won't be authorized to re-enter. Players will shout Bingo whenever they produce a profitable blueprint; there are various layouts that players may achieve.
A Guide Layout is when Bingo gamers indicate most five amounts which you can get on almost any flat line onto exactly the Bingo ticket, and two Lines show five parts onto a couple of the horizontal lines; a few of these Bingo cards. Total House could be your biggest triumph also gets got the maximum payout. What happens if players indicate the amounts using a few Bingo cards. Many bingo places, especially in the united kingdom, commence the Bingo sport with a lineup match. Whenever somebody accomplishes a lineup, they take up a two-line game and develop the complete house match. Several other places may play with a full-house game right back. Britain's National Bingo sport doesn't play with one lineup or two lineups. However, they do play with Total residence.
Bingo Goal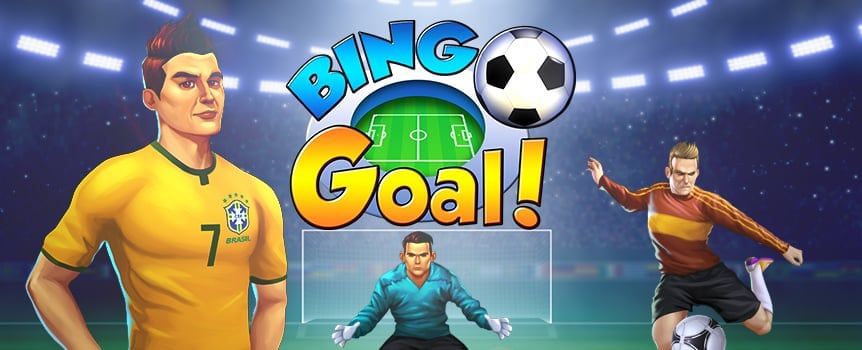 Bingo Goal is one for the whole soccer fans. Match up the numbers on your cards while the crowd watches on with excitement. If you can create the correct checkerboard pattern, you'll unlock the penalty kick bonus round. Then, aim and blast the goal for a shot at various real money bonuses. You don't even have to leave the couch. Don't forget the progressive jackpot, either. You could be in for a massive payout that could quickly climb into the thousands.
Bingo Ribeirinhos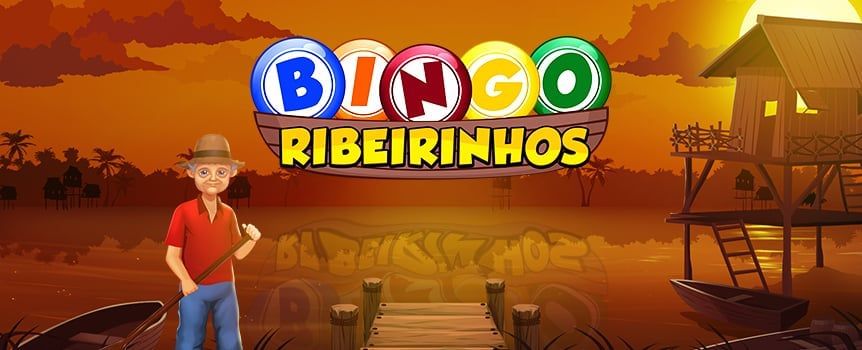 The Ribeirinhos are a happy-go-lucky native South American group who live by rivers. You'll experience the sun behind huts balanced by stilts and a man paddle calmly. What isn't calm about this game is the payouts and graphics. Eleven patterns trigger a win, and one design starts a bonus round where you collect coins as you pick up baskets of precious fish. If you find a struggle to win, take advantage of the bonus Extra Ball feature, where you can buy thirteen spare balls when you are one number short of winning. Select the cards you want to play and the coin value associated with every card. Thirty random balls release and click Yes to buy additional balls or the No to end your round. Don't forget! Winning a Bingo in the first thirty balls triggers the progressive jackpot prize, and you must play with four cards to meet the minimum wagering to be eligible.
Go-Go Bingo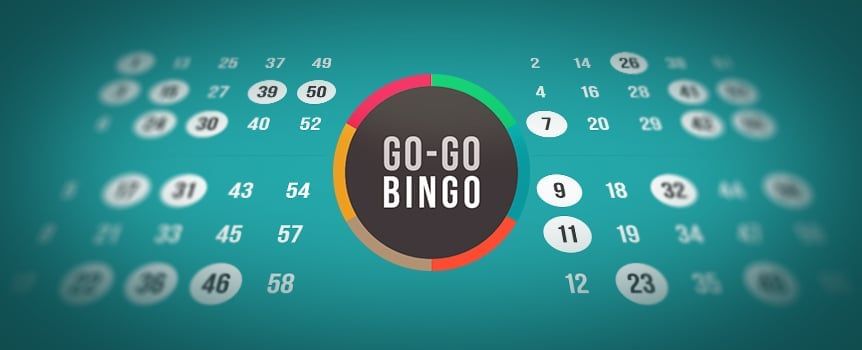 Bingo is fun, and Go-Go Bingo will have you ready to play for real money; it is full of opportunities to land any twelve winning patterns. Get four cards, each one with fifteen numbers. A total of thirty numbers of between one and sixty, draw each round. Once the game completes, you get another chance if you're short a number. Go-Go Bingo has an Extra Ball feature that provides buying extra balls. You can buy nine balls, giving you nine chances to win more epic payouts.
Pesca Bingo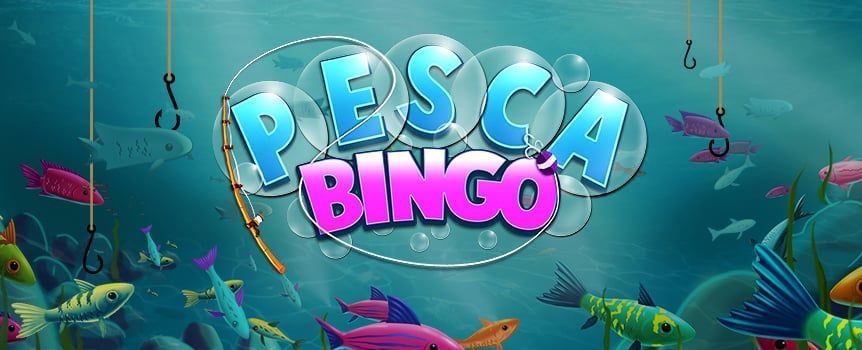 Play bingo beneath the sea for money, so get four bingo cards per round, and twelve unique winning patterns, with the top pattern paying when you stake $10 per card. In addition, you can cash in on extra prizes through a bonus round that will take you on a vibrant fishing trip that pays hefty when you reel in those money-making fish. Finally, to boost your chances of success, enjoy an Extra Balls feature that lets you buy up to 13 additional balls. With so many opportunities to win, you'd better warm up your vocal cords and get ready to yell Bingo.
Tribo Bingo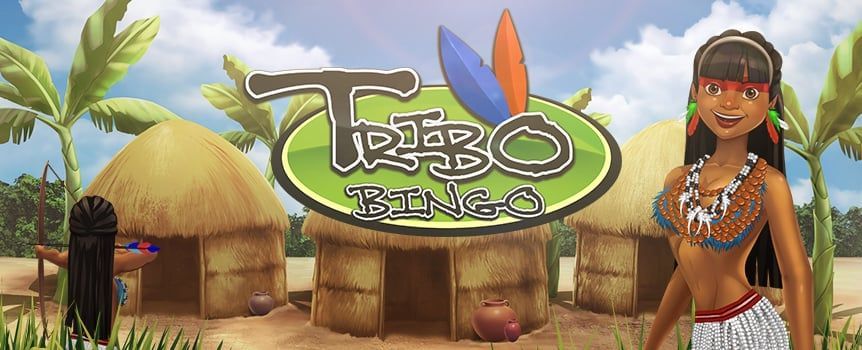 With this thirty-one-ball bingo game for money, palm trees, grass skirts, and great beach huts await you. Play with four cards simultaneously; everyone gives you fifteen random numbers, and if you don't like the numbers you get, switch them up with the handy Change Cards feature. Don't forget the Extra Ball feature where you can buy up to twelve extra bingo balls any time you're one number short of a payout or even one number short of triggering the bonus round, which involves shooting arrows at targets for cash. Bingo has never been like that before.
Cafe Casino Keno Games

At Cafe Casino, our online keno game is called Keno Draw. For those who aren't familiar with the game, online keno is a lot like the classic version you might have seen played in convenience stores. You get a sheet of 80 numbers and pick 15 lucky ones. The numbers are random, and you're looking for matches, much like Bingo. With online keno, though, there are no lines to draw. Instead, you're counting up the games, also known as hits. The more hits you get, the more you get paid. Hit 15 numbers on a minimum bet for a $25,000 payout!
Cafe Casino Perks
One of the best things about specialty games is that they give you the best Perks Points earn rate of any contest at Cafe Casino. That can be one of your most profitable Cafe Casino promotions to participate in, and Cafe Casino Perks is our primary reward system for playing casino games. For each dollar you wager on qualifying games, you'll earn a certain amount of Cafe Casino Perks Points. These you can redeem for real money in your account. The more Cafe Casino Perks Points you get, the higher your reward level. Every dollar you wager at specialty games like Bingo and online keno gets you fifteen Cafe Casino Perks Points, so kick back, relax, and get in the game. It pays!