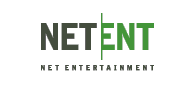 Net Entertainment is a leader in browser-based gaming software and has over 60 online operators use their CasinoModule and Casino Café platforms. The company is headquartered in Stockholm, Sweden.
The first casino was launched in 2000 and was subsequently followed by another four. In 2002 the CasinoModule was released and shortly thereafter the first sportsbook licensee was signed up. In January 2005 the internal casinos were sold off and Net Entertainment became a pure software development company.
What are the CasinoModule and CasinoCafe platforms? CasinoModule offers the very latest in gaming developments, giving casino operators a competitive advantage in this market. CasinoCafe is built on CasinoModule, but the platform has been enhanced so that the games can be played in a physical environment.
Net Entertainment's CasinoModule is not just casino games. It is a management tool as well. This management tool allows casinos to monitor in real-time, tournaments and players, which results in the optimization of their operations. Casino-Module has also been designed to manage millions of transactions on a daily basis.
Net Entertainment's CasinoModule currently supports over 20 languages, which is important since the casinos play to an international market.
Net Entertainment's CasinoCafe games are played on standard PCs in public places such as bookmakers, Internet cafés and hotel chains. This means that players can make very limited wagers while there is greater access as well.
Net Entertainment offers full game support in over 20 languages. Thus, it is very easy to attract new players from a variety of countries. This makes CasinoModule and Casino Cafe a great choice for casinos around the world.
According to Net Entertainment's mission statement, their goal "is to provide the best internet gaming solutions, using cutting edge technology and expertise. With years of development and casino operations behind us, we deliver solutions that are robust, scaleable, secure and cost-effective."
New Net Entertainment Slots
Net Entertainment News