Several new slot games available from Wager Gaming Technology and Net Entertainment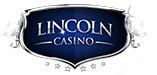 Play Now
There are several new slot games available from Wager Gaming Technology and Net Entertainment. A few are holiday theme based slots and others are of the ancient Inca variety. Just reviewed for your perusal are Wild Turkey Slots and Gold of the Gods Slots . Two very lucrative slot games by NetEnt and WGT, respectively.
Target Date for Online Gambling in New Jersey
We anticipate the launch of online gambling on November 26, 2013 in New Jersey. We hope everything goes smoothly and that this will be the beginning of a trend that will last for eons. There was word that the Gaming Commission in N.J. will ensure that only online players from New Jersey are allowed access to online casinos. While this makes total sense, we'll have to wait and see how these protocols will be carried out.