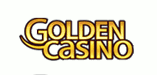 Currently, Golden Casino is featuring big prize pool tournaments worth up to $280,000! If that isn't incentive enough to download and play at Golden Casino, we don't know what is.
The uniqueness of these Golden Casino tournaments lies in the fact that everyone who participates has a chance to win. Let's take a look at their tournament schedule for October. All buy-ins are $12.99.
On Monday, October 12 at 10AM until Friday, October 16, until 7:45PM, you can play X Marks the Spot Slot tournament. The prize pool is $20,000 in celebration of Columbus Day.
On Friday, October 23 until Tuesday October 27, play 5-Reel Wheel of Chance Slot tournament. The prize pool is $50,000.
On Halloween Eve, October 30, play Black Magic Slots for a chance to win $2,666 in their Freeroll Tournament.
Frugal Friday Tournaments at Golden Casino
Golden Casino also features their Frugal Friday Slot tournaments. There is a special entry fee of only $1.49! Here is the schedule:
Play Tournament Slots Monday through Thursday at Golden Casino
Golden Casino has tournament slots every day of the week. But for slot players, Mondays through Thursdays feature some of the hottest and most exciting slot games in the tournaments. Here is the schedule along with the slot game. Each tournament awards a prize of $2500 plus $2500 Bonus Bucks! All buy-ins are $5.
Golden Casino is probably one of the most well-known online casinos. Read our Golden Casino review for more info about their customer service, quality of games, and payment methods! Go to Golden Casino, download the casino version, and enjoy these fabulous slots during the entire month of October!