How Can You Find A Code To Access Posh Casino?
Psst, have you heard about Posh Casino ? This online casino is so posh, no one knows how to access it! Well, that is not quite true. You can, however, only get into this casino if you've got an invitation code to make it happen. Anyone applying to become a member without a code will be knocked back. You cannot even read about the casino on the home page, since that page only contains a form for you to sign up with a code if you have one. You can log in there too if you're a member already… but we're guessing you wouldn't be reading this if you were.
So, how can you find a code that allows you to join Posh Casino? Well, it is worth looking around online to see if you can find one. Some people have said they have received one via email, although there is no way of figuring out how that might happen. We do know the casino is run on RTG software. Maybe those who are already members of another RTG-powered casino would be able to get invites that way.
It doesn't seem possible for existing members to invite others either. Some people have received a code they haven't used and have passed it on to someone else. But there are limited ways in which you can gain access to Posh Casino. We cannot help but wonder how many members they've got! If you are interested, the 'wait until you are invited' option might be the best one to take here.
How Can You Find the Code to Access Posh Casino?
The simple answer is - you can't. I have written many articles about Posh Casino, and my feelings have not changed. What kind of a casino requires you to ask for an invitation and provide them with personal information so that you can join? In the ten years I have been reviewing online casinos in the US and abroad - absolutely no one casino requires an invitation to join. Many players who go to online review sites stating they have found Posh Casino suspect in the manner in which they purport to be a very special casino. I agree with these players. The only thing I know about Posh Casino is that it is powered by Real Time Gaming. Therefore, I will highlight slot games from RTG that could reasonably be accessed at Posh Casino.
3 of the Top Posh Casino Slots
Here are the 3 top RTG slots we imagine players can access at the invitation only Posh Casino.
Cash Bandits 2 Slots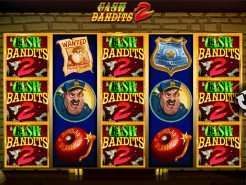 A 5-reel, 25-payline bonus video slot with two progressive jackpots: Major and Minor. Cash Bandits 2 Slots has a max bet of $250 per spin. This would be an ideal game for high rollers. However, you can use the lower coin values starting at 25 cents. Features include: A 5000-coin payout for getting all five Cash Bandits 2 Logos on the reels; the Vault Feature and Free Spins.
I, Zombie Slots
This rather colorful slot is a 5-reel, 25-payline bonus video slots. The max bet is $2.50 per spin. Features include Wilds I, Zombies, Scatter Mirrors, and Free Spins. Watch as I, Zombies (beautiful women zombies by the way) pop out of the Mirrors to form winning combinations almost on every spin.
Enchanted Garden II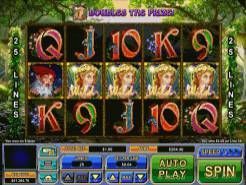 The sequel to Enchanted Garden is as stunning as the first. Enchanted Garden II Slots is a 5-reel, 25-payline bonus video slot. With a max bet of $2.50 per spin, you can't go wrong playing this fabulous slot game. Features include: the 2xs Wild symbol; the Scatter Garden symbol; the Gnome with the Princess appearing 5 times will pay out 5000 coins. All symbols with the Princess payout double. There is also the Feature Trigger; Firefly Feature; and Fairy Queen Feature. This is a superb slot and a lucrative one.