Maryland Live! Casino Play For Fun Games
Over the years, Sunshine Slots has reviewed hundreds and hundreds of online casinos, while on rare occasions we have previewed land-based casinos that we found of interest to our players. Today is a special day because a brand new land-based casino called Maryland Live! will make its opening debut in Anne Arundel County, Maryland on June 6, 2012. While this is fantastic news for our land-lubbers, Maryland Live! has also launched an online casino in advance of its land-based casino's grand opening. What is so unique about this online casino is that it is the first Play-For-Fun online casino ever! So for those of you who live in the Anne Arundel County area in particular, and the Maryland area in general, we would like to give you a preview of this new Play for Fun online casino.
The Online Casino Introduces the Land-Based Casino
Maryland Live! Casino will be located at the Arundel Mills Mall. It will be comprised of 3200 slot machines and table games. The Play for Fun online casino will offer such incentives as virtual credits, online tournaments, and players' cards. Aristocrat Technologies has developed the online casino providing players with a virtual gaming experience unlike any other. We encourage you to visit MyLiveOnlineCasino where you can receive $2500 in virtual credit to play any and all of their online casino games. MyLiveOnlineCasino will also give you $500 in credits every day whenever you log in. Now that's an incentive! Use their generous awards to play such slots as Sex and the City, Wizard of Oz, Monopoly, Queen of the Nile, and more.
Join Maryland Live! Casino Online
We at Sunshine Slots applaud Maryland Live! Casino for coming up with a creative and unique strategy to advertise their new land-based casino. This not only gives our online players a chance to Play For Fun, but to experience ahead of time the excitement that this new land-based casino will no doubt incur prior to its opening on June 6. For the first time in online gaming history, you will be able to get an inside view of the casino through its online counterpart. Pure Genius! We look forward to Maryland Live! Casino's opening, and will thoroughly enjoy playing casino games on their Play for Fun Casino website.
What's New at Maryland's Live Casino Hotel?
Hosted in Maryland, Live Casino Hotel is welcoming players to their Live Social Casino. It is here that you can play all games for free and for fun. These games are intended for use only by those 21 or older, and only for amusement purposes. No actual money or anything of value can be won playing these games.
Since there is No Money to Win, Does this Casino Offer Rewards?
Yes, they are offering a Welcome Bonus of 5000 credits to play their games. In addition, they are giving 10% back on all purchases in Reward Points.
Build your daily bonus all the way up to 2,800 FREE virtual credits by logging in on consecutive days. Work your way through the daily bonus calendar and get more virtual credits to play these fantastic games. If you run low on virtual credits and can't wait for more, you can buy virtual credits.
Q. How do I get my bonus?
A. Simply sign into your account each day and your bonus credits will instantly be added.
Q. Why has my bonus calendar restarted?
A. The bonus calendar will restart if you fail to log in on consecutive days. If you miss a day then you go back to day 1.
Q. What happens after day 24?
A. If you continue to log in on consecutive days, you will continue to get the maximum bonus of 2,800 chips. If you miss a day, then you will go back to day
Running low on virtual credits? Take advantage of this amazing bonus offer!
Simply purchase your first virtual credits bundle and it will instantly double the amount of virtual credits you receive, no promo code required. Remember, if you have over 20,000 virtual credits you'll gain instant access to the VIP games.
Live! Social Casino Loyalty Lounge: Here, you can have private access to exclusive games with your card linked. This is just one of the many advantages of linking your Live! Rewards Club account to your Live! Social Casino account. Not only will you be able to play the latest games, but you'll also receive 10% back in loyalty points on all purchases.
Four Slots Tournaments with prizes up to 450,000 rewards points. Entry Cost is from 300 to 3000 points. The 4 Features Slot Games are: China Shores, Carnival in Rio, Full Moon Diamond, and King and Queen.
VIP: Welcome to the Live! Casino VIP Slots. Love China Shores, EZ Baccarat and Total Meltdown slots? Straight from the casino floor we have adapted these games to play online. These exclusive slots are only unlocked to our VIP members and you must have $20,000 virtual credits or more to be eligible. You can buy virtual credits online so you can unlock these hot casino slots.
Daily Leaderboard: Here you can view the latest winners and the games they played.
What Types of Play for Fun Games are Available?
Live Social Casino categories of games include: Slots, Table Games, Tournaments, and the Loyalty Lounge. Among the slots available to play for fun are categorized in this form: New, 1-10 Lines, 15-20 Lines, and 20+ Lines. The titles of their games include: New Shamrock Spin, Dragon Pays, Leonidas, Mustang Money, Mystical Tarot, Black Diamond, Chili Chili Fire, Dragon's Law Twin Fever, Great Tiger, Gypsy Fire, Gypsy Riches, plus 60 more.
How Do I Join Live Social Casino?
Click on the red Sign-Up Button at the upper right hand corner of the Live Social casino.
What are Virtual Credits?
Every Live! Casino player has an account which contains Virtual Credits. These Virtual Credits appear as dollars ($) and are used to play the games in the Live! Casino.
How do I get more Virtual Credits?
If you have run out or want to purchase more Virtual Credits you can use your credit card or debit card to purchase more. All major credit cards are accepted.
Can I exchange or redeem my Virtual Credits?
No. Virtual Credits cannot be redeemed or exchanged for money or money's worth at any time. Virtual Credits are used to play the games in the Live! Casino for entertainment value only.
What type of games can I play?
You can enjoy a wide range of Slot Games, Table Games, Video Poker, multiplayer Poker, Keno and other exciting games. More games are being added frequently, so make sure you come back to check out our new game releases.
Can I play on a mobile phone or tablet?
Yes. You can visit Live! Casino using a smart phone or a tablet. Download your choice of mobile gaming App from the Google Play Store (for Android devices) or from the Apple iTunes App Store (for iPads & iPhones).
What are XP points and how are they calculated?
XP points, Experience Points to give them their full name, are earned by players for staking on all slot games on the site. The more players stake the faster they earn XP points and the faster they move up the XP Levels. For moving up each level the players will be awarded bonus virtual credits with the value getting progressively larger the higher the level attained. Players can also earn XP points for every game they play, so playing all the games on the site will earn the player more XP points.
How do I Contact Customer Support?
You can contact them via email support.
Commentary
This is one FUN site! If you are not a money gambler, this is the perfect online Social casino to join. It's all about earning credits to play all of the games on this site. I found it quite refreshing, exciting, and given all the special features offered, it is certainly an ideal site to keep bookmarked. I highly recommend you join Live Social Casino and enjoy all they have to offer! Good going, Maryland! I can see why you have earned all those Awards!
Online Casinos Accepting US players
If for any reasons you don't want to try Maryland casino, we prepared for you list of very popular online casino brands ( Lincoln USA Casino for example) accepting US Players from All States.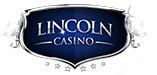 Play Now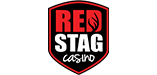 Play Now
Bonus
$2500 + 500 Free Spins, Bloody Mary Thursdays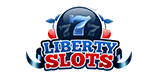 Play Now