Coming in November to Liberty Slots and Lincoln Casinos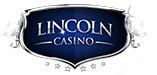 Play Now
It's always nice to know you can count on Liberty Slots and Lincoln Casino s to give us a heads up on what's ahead in the coming months. November will be another special month when you join either of these casinos. Want the early scoop? Here it is.
Mobile Tournaments
Liberty Slots Mobile Casino and Lincoln Mobile Casino are offering exciting tournaments for mobile users. Enter and play such slots as Crazy Cherry , Triple Flaming 7s , King Tiger , and Cherry Blossoms .
Special Bonuses
Get ready for Black Friday bonuses at Lincoln Casino and Liberty Slots Casino . At Liberty Slots, you will be given a 150% bonus up to $300 when you use code LSFRIDAY2015. This coupon code is valid from November 25 through November 29, and you can claim this bonus code up to 4 times with a minimum deposit of $50 each time. Lincoln Casino is also offering you a special Black Friday bonus. Join and you can receive a 150% bonus up to $300 using code LCFRIDAY2015. This offer is also good from November 25 to November 29 with a minimum deposit of $50 for each of the 4 times you claim this bonus.
Weekly Bonuses
As you know, Liberty Slots and Lincoln Casinos are known for their weekly bonuses. For Liberty Slots Casino, join now and you will receive a 100% bonus on Fridays; a 75% bonus on Mondays, and a 50% bonus on Wednesdays. On Saturdays and Sundays, claim the 75% bonus offered. For Lincoln Casino, you will be offered a 100% bonus on Thursdays and Saturdays, and a 90% bonus on Sundays. And there's more! Lincoln Casino is giving you special bonuses on Mondays, Tuesdays, Wednesdays, and Fridays as well. These bonuses range from 50% to 120% with a $50 minimum deposit bonus to a $500 max deposit bonus.
November Comp Points
You will receive double comp points for the entire month of November at Liberty Slots and Lincoln Casinos when you play their progressive slots. These include: Mine All Mine, Red White and Win, Jester's Wild, California Gold, Lucky Beans, Grail Maiden, and Wheel of Chance .
Turkey Tournaments
You are invited to join and enter Lincoln Casino and Liberty Slots Casino's The Big Turkey Tournament. The game is Funky Chicken, and you will have unlimited rebuys. The winner will receive 25% of the pot. All you need is $3 to enter, and play in this tournament, which will be open the entire month of November. The second tournament available to you is the Thanksgiving Tournament with a prize of $1000. The slot game is Hot Roller.
Daily Tournaments for November
Lincoln Casino and Liberty Slots Casino will host their November Special Tournaments. Daily prizes will be $500.
Daily Freerolls
Finally, you will be able to enter Liberty Slots and Lincoln Casinos Daily Freeroll tournaments. These will include daily slot tournaments featuring a host of different slot games as well as the Blackjack Tournament, and more. The prize is the POT.