Social Games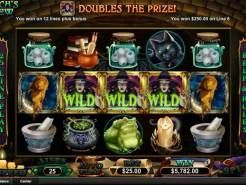 When you think about social games, what comes to mind? Bingo can be considered a social game where people gather to enjoy the game and initiate new friendships. Online slot playing is also a social game wherein online casinos afford players the opportunity to chat while playing. Social gaming sites are on the rise and, as it was related in a recent article, sites such as Zynga, the Social Gaming Network, Kongregate, Gaia, and Playfish have slowly become multi-million dollar operations. One writer debated whether or not these social games should become a separate entity. That begs the question: What are the criteria used to deem a game social?  Let's take a look at some terms used to describe a "social game."
A game involving more than one player
Interaction with another player during a game
Playing a few hours a day
The core of its foundation is based on a social platform
Now let's take these terms and apply them to online casinos. At every online casino, you have more than one player. Most casinos offer features allowing you to interact with other players, such as poker, chats, etc. Playing a few hours a day? For online casino players, this can be the case, although they do have the opportunity to play 24/7 if they wish.  The last term, a social platform, can be viewed both ways. By its very nature, casino software allows for social interaction. However, at its core, it may not be set up specifically for this function. This is where the proverbial rubber meets the road. Perhaps this is the one area where social gaming takes a turn. Nonetheless, to suggest that social games should be given their own genre is a moot point – their own venue, yes. But, online casinos are venues where social games are played. The only difference is that social gaming, in its purest form, may not include transactions. When you play at online casinos , there is no doubt that you will become involved in a social gaming setting. However, whether you choose to participate is another matter. Social gaming has taken another huge turn in recent weeks. Facebook has launched a myriad of free casino games including: Slots, Roulette, Craps, Blackjack, Horseracing, and more. You can also play slots for real money on Facebook when you access their Jackpot Party Casino. Just recently, however, 888 announced it will offer real money gambling on Facebook beginning sometime in 2013. What can we deduce from this?
New Trend in Social Gaming
In olden days (not that long ago), social games were just that – free playing games you can enjoy with your friends online and offline. However, with recent technological up-trends, you can play any casino game, for real or for free, on any mobile device you own. This has opened up a new world of online gaming that has traditional online casinos scrambling to meet this new and exciting phenomenon of mobile gaming.
Whether You Belong to Facebook or Not…..
If you are a Facebook member, congrats! You have the means and the ability to play casino games along with your friends anytime you wish. If you are not a member of Facebook, don't fret; because not only can you play at any of our online casinos, but these casinos are also affording you the opportunity to play on your mobile devices as well. In my opinion, why limit yourself to one venue. Playing at a multitude of online casinos is just as exciting and offers you more in the way of bonuses and promotions chats with players from all over the world, and offers the best casino games online.
Latest News about Social Gaming